by Symbol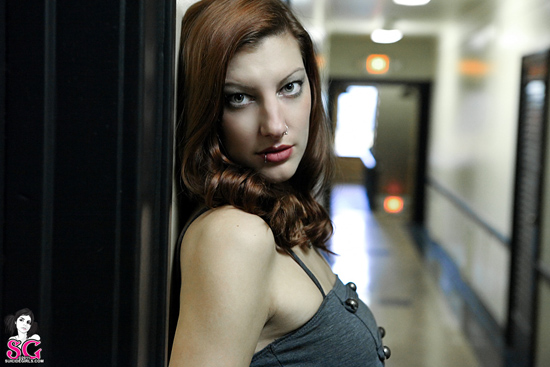 I'm 6'6".
I'm 6'6" and on average somewhere around 275lbs. I routinely get compared to Vikings, characters from medieval fiction, and the occasional professional wrestler. The average height of the women I usually end up in relationships with? About 5'2". In fact, I don't think I've ever been involved with someone taller than 5'7". That's not from lack of trying. I just don't seem to be able to find, or perhaps attract, taller women.
I went on a few dates with a woman who clocked in at 5'10" this summer and it was wonderfully strange –– I'm so used to having to bend to kiss. The level of height disparity I normally deal with renders paired dancing completely out of the question, and there's a variety of other things that can't be done when you're more than twice the size of your partner.
I've dated a lot of women in my life, and they all seem to share the same dominant characteristics, they're tiny women who know they want and go after it –– me, in this case. I remember having a conversation with one of my exes, Heather, about why she was attracted to me (and to large guys in general), her response was something I completely wasn't expecting. I'd known that she'd been sexually assaulted in the past and basically, for her, the safety she felt with a guy my size was second-to-none.
This got me to thinking a little and, in an unintentional homage to High Fidelity (one of my top 5 favorite movies of all time), I dug around a bit and got in contact with some exes, at least the ones I'm still on speaking terms with (read: the ones that didn't cheat on me) to find out what their respective stories were.
There wasn't a common trait really, and I feel a little foolish for thinking there might have been. In almost every case it was a combination of things: sense of humor, appearance, conversation. Safety was a big one though. It resonated with more than a dozen of my exes, but it still wasn't unanimous.
However, what I did discover during these inquiries, which started out innocently enough, was more disturbing. I found out that less than ten percent of the women I've been involved with had not been sexually assaulted prior to getting involved with me. Now, if you've read my other posts (the White Knight one in particular) you might not be surprised by that, but I was. With very few exceptions, I had no idea that any of these women had this particularly history during the time we were together, so it wasn't my subconscious trying to find women who "needed" protecting.
This got me thinking more about the "safety" quality that had been brought up, which in turn got me thinking more about former living conditions and such. I have distinct recollections of the majority of my ex-girlfriends sharing a couple of qualities that, in retrospect, make a lot more sense:
1. More than half of them hated being home alone.
2. Almost all of them hated sleeping alone and/or going to bed alone.
I didn't pry into the specifics of the sexual assault stories my ex-girlfriends had newly revealed, though several of them felt the need to explain in more detail. In almost every case, it was either a relative that went too far, or someone who had taken them out on a date and didn't take no for an answer.
After I got over that grim revelation and reigned in my sudden need to run out into the streets and dispense vigilante justice, I started thinking about all the women I know and the ones I've been interested in. The fact is, I simply don't know a lot of tall women. And by "a lot" what I mean to say, really, is any. I think I've known two tall girls in my whole life; one I wasn't remotely attracted to and the other hasn't been single a day in her life.
I suppose it stands to reason that if being tall is a trait that women find attractive, it's a trait that men find attractive too. But here's where that theory falls down: I'm obviously attracted to women regardless of height, or else I'm a terrible masochist that has spent the better part of twenty plus years "settling" for short women (and that's totally not the case, honest!).
I'm really not sure what I'd do if I was presented with a tall, available woman. To be clear, by tall I mean 5'9" and above. I seem to keep coming across women on dating sites that list their height as 6'. I've even seen one that was 6'1". They're never people I'm interested in for one reason or another. (One was a smoker, another openly mocked vegetarians in her profile – both deal breakers for me.) Since there seems to be an entire world of women 5'11" and above out there, who are these women dating?! And what part of the world are they living in?
"Scandinavia" seems to be the response people usually throw back when I (jokingly) ask that question aloud. But surely I don't have to travel to the other side of the world just to find women that are eye level?
On the other hand, when I think about it, I see tall women all the time –– but the tall women I see are always holding hands, have linked arms, or are emitting some other obvious body language that is designed to communicate "I am taken." I take signals like that pretty clearly and so they just usually don't register.
Sure, I'm guilty of seeing a really long pair of legs and following them up, but the moment those legs become part of someone who is clearly unavailable they just sort of ghost off of my radar (sadly). I'll let you in on a little secret though, whenever I see a tall woman the first thing I do is check her feet. An old acquaintance of mine, herself a tall girl, got me into this habit. She'd always check other tall girl's feet to see if they were really tall, or if they were cheating and using lifts, platforms or heels. Nothing pissed her off more, as a tall woman, than seeing another women cheating her height (so she said).
For me, I think a partner in the 5'7" to 5'11" range would be ideal. I have one friend who, for whatever reason, I always think is shorter than she is. Every time I see her I find myself pleasantly surprised by how tall she is. I can't explain why –– she's just taller in real life than in the memory I have of her. It's strange, I know.
Again, I want to be clear: I have no problem with shorter women. I love women of all heights, sincerely. It's just sort of become something of my own personal "white whale." …And now I find I'm immediately regretting using the term whale in conjunction with any kind of search for women.
Surely Laurelin can't be the only tall women out there that's looking?
Related Posts
A Guy's Perspective: The Legacy Of A Violent Upbringing – The White Knight Syndrome
A Guy's Perspective: Good Friends Are Hard To Come By (Especially After 30)
A Guy's Perspective: Falling in Love (And Other Deadly Sins)