By Blogbot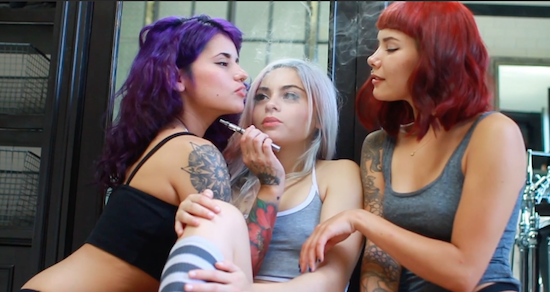 This Wednesday, March 15 on SuicideGirls Radio, Bradley Suicide will be joined by the team behind SuicideGirls' new line of organic and pesticide free cannabis products: Chill With SG.
You can listen – and watch – SuicideGirls Radio live on Wednesday nights from 8 til 9 PM at our state-of-the-art, all digital home on zinna.tv or on our Facebook page via Facebook LIVE!
If you have questions for the SG Radio crew or our guests, you can call in during the live broadcast at: 1-855-TRV-inLA (1-855-878-4652)
**UPDATE**
ICYMI: Watch last night's show feat the team behind Chill With SG and Lowell Farms here or via the player below.
For updates on all things SG Radio-related, like us on Facebook and follow us on Twitter and Instagram.

About Chill With SG and Lowell Farms
Most of us who are familiar with SuicideGirls are aware that the company has held hands with the cannabis industry for quite some time. So in 2016 when they decided to start a line branded with the sexy ladies of SuicideGirls.com the progression just came naturally.
Branded as Chill With SG, the company now owns their own medical cannabis farm in Santa Barbara where they are not only organic and pesticide free, but also pay their farmers fair wages and employ a predominantly female staff.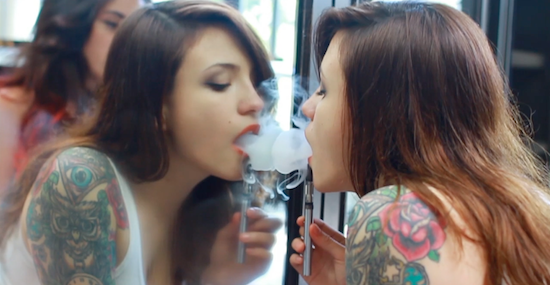 In the beginning, the product line consisted of three full gram vaporizer cartridges called Hustle, Chill, & Zero. It wasn't long before the SG Crew decided to start producing other products as well. Now boasting several strains of flower and high end prerolled joints, all packaged beautifully and rolled by hand, under the name of their second brand from the same farm, Lowell Farms.
The company saw a huge boost when Cosmopolitan did a write up of Lowell's Valentine's Bouquets filled with smokable flower and delivered in rose boxes to eager lovebirds. The Cosmo article went viral and the bouquets were talked about on late night TV shows and by large social media influencers. Needless to say, everyone now wants to get their hands on the Chill With SG and Lowell Products.
You can find a list of dispensaries that carry Chill With SG and Lowell Farms products at chill.suicidegirls.com and lowellsmokes.com.
For more on Chill With SG and Lowell Farms visit:
twitter.com/ChillWithSG
instagram.com/ChillWithSG
twitter.com/LowellFarms
instagram.com/LowellFarms