Fernanda Suicide in Snow White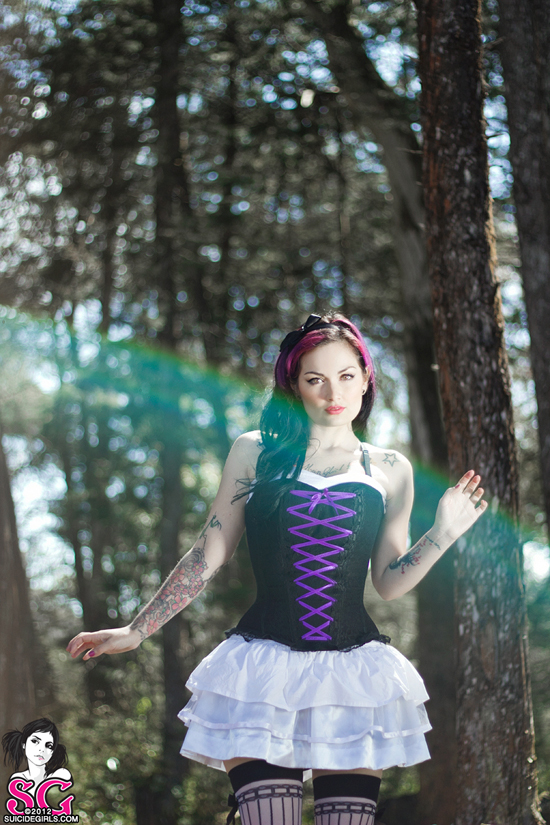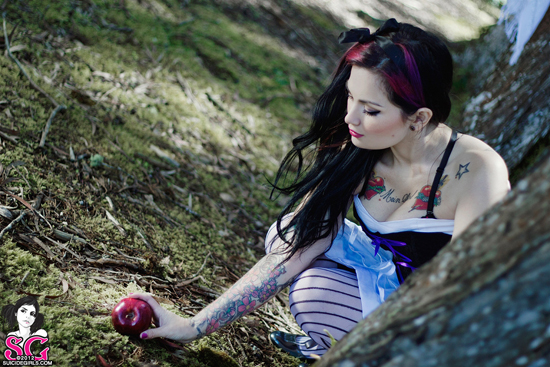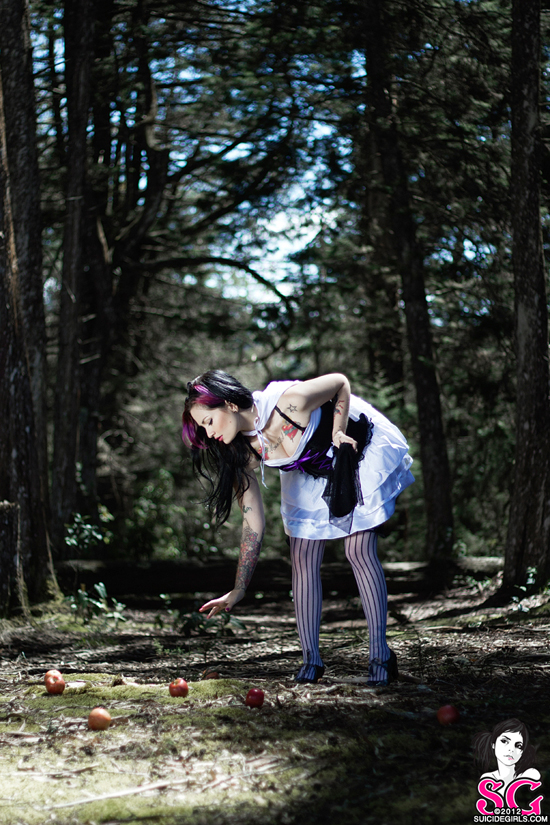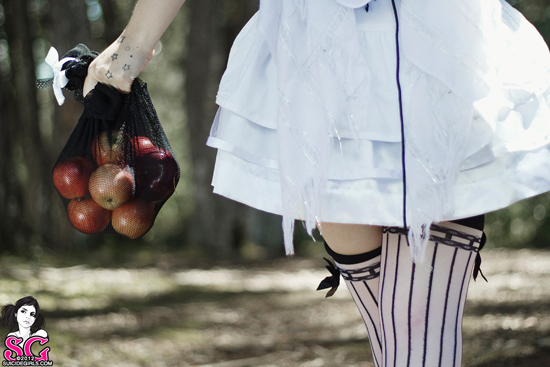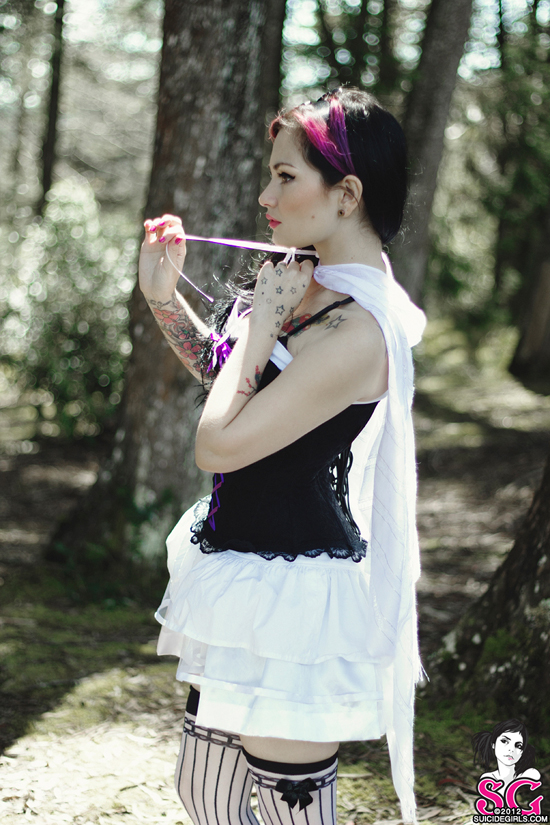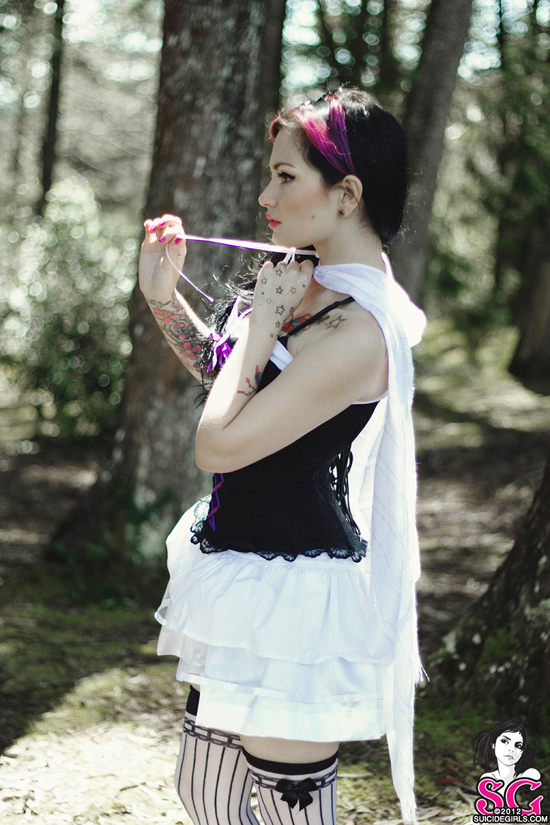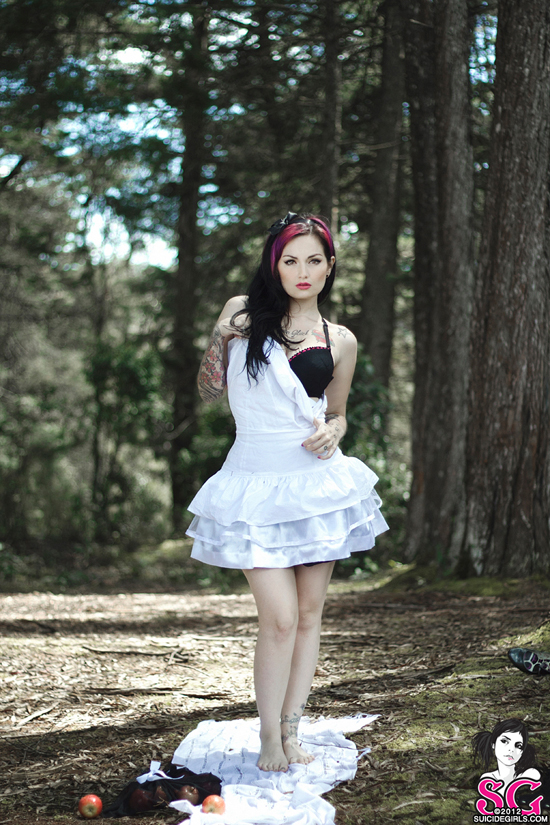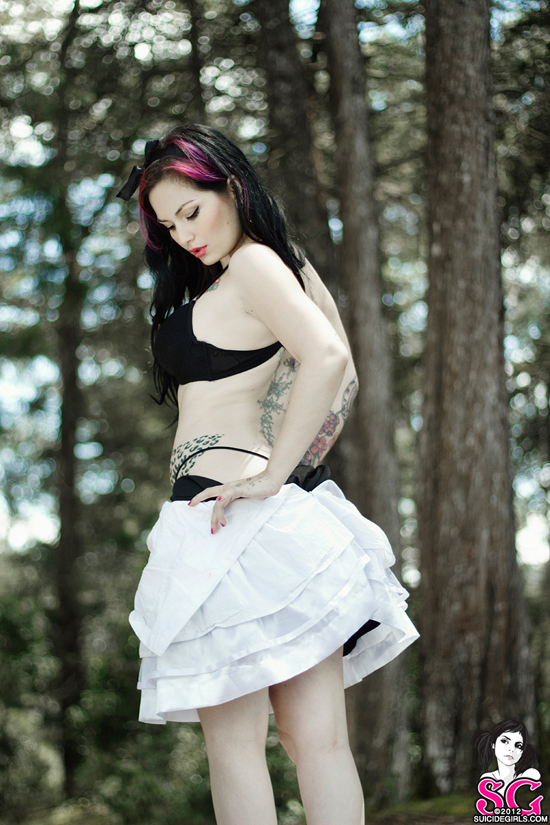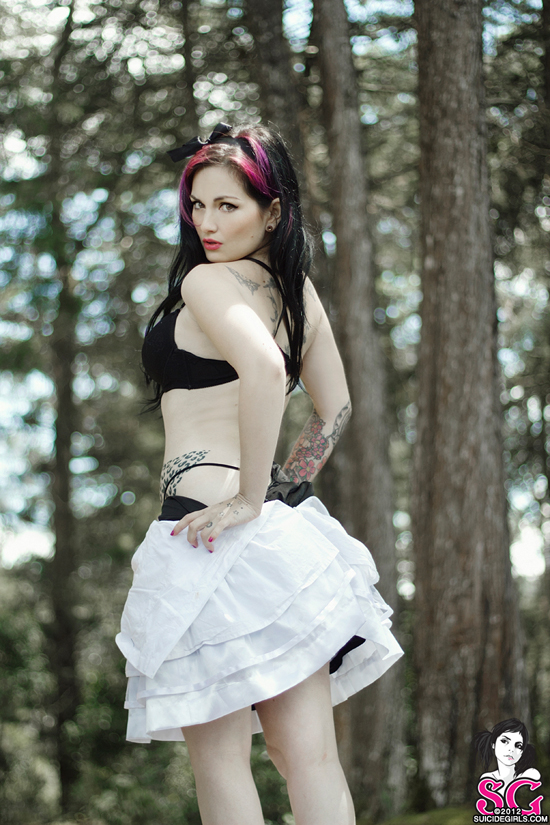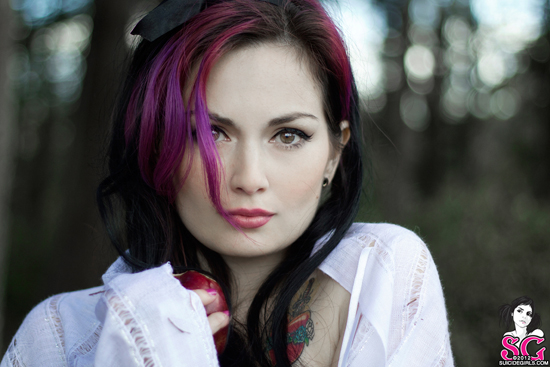 INTO: Yes, everyone loves party…But that's not all in life!!! I love to read a good book, to watch a good movie…to lose my time just doing silly things with my friends or feed my brain with something new…Design is my passion, to read, my hobby.
MAKES ME HAPPY: My friends, my family, rain, dancing, and LOVE makes me happy…Oh, and chocolates!
MAKES ME SAD: Any kind of cruelty…Wars!!! When my beloved ones are sad 🙁
HOBBIES: Reading, designing, painting.
5 THINGS I CAN'T LIVE WITHOUT: My laptop, chocolates, my family, my friends, and MUSIC!
VICES: I used to smoke a lot, now I smoke like 1-2 cigars per week. I'm trying to quit – I really am.
I SPEND MOST OF MY FREE TIME: Breathing.
Get to know Fernanda better over at SuicideGirls.com!