By Blogbot
This Wednesday, June 29th on SuicideGirls Radio, hosts Moxi and Bradley Suicide will be raising hell with wicked rockers Dorothy, who'll be talking about their kickass new album, ROCKISDEAD.
You can listen – and watch – SuicideGirls Radio live on Wednesday nights from 8 til 9 PM at our state-of-the-art, all digital, 100% Hollywood home: ZHollywood.tv
If you have questions for the SG Radio crew or our guests, you can call in during the live broadcast at: 1-855-TRV-inLA (1-855-878-4652)
**UPDATE**
Watch last week's badass show feat. Dorothy here or via the player below.
For updates on all things SG Radio-related, like us on Facebook and follow us on Twitter and Instagram.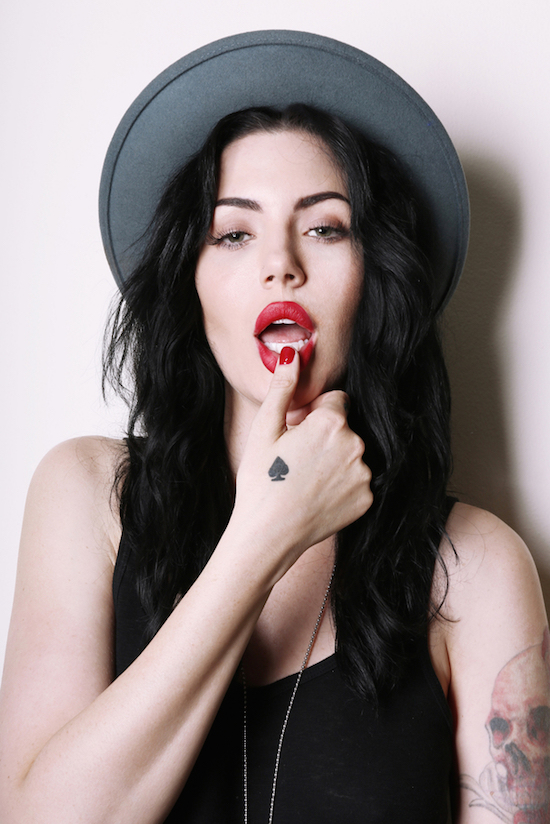 About Dorothy
LA-based band Dorothy is comprised of front-woman Dorothy Martin, drummer Zac Morris, guitarist DJ Black, and bassist Gregg Cash. The band have just released their powerful debut album, ROCKISDEAD, on June 24.
ROCKISDEAD is a true force of nature and comes hot on the heels of their critically acclaimed self-titled debut EP. Featuring 11-killer tracks — including the radio single "Raise Hell" which is currently featured in the Now You See Me 2 trailer — ROCKISDEAD champions that classic rock tradition but with a modern twist, while celebrating all that is sacred about the genre. Recorded in the heart of Los Angeles, this ballsy new album is a refreshing and welcomed reminder that rock n' roll could once more reign again.
Dorothy will be joining The Struts this summer for a string of North American tour dates. For more info check out Dorothy's website, Facebook, Twitter, Instagram and Soundcloud.

The World's Leading BYOB Radio Show Is Sponsored By Mangria
"As a nightly consumer of red wine, I was shocked one evening to find I had just half a glass left in the bottle. So I did what any decent alcoholic, ex-con, American would do… I went to the fridge and the liquor cabinet, then poured, mixed and measured. Thus Mangria was born." — Adam Carolla
For more info visit Carolla Drink's website, Facebook, Twitter, and Instagram.