by Blogbot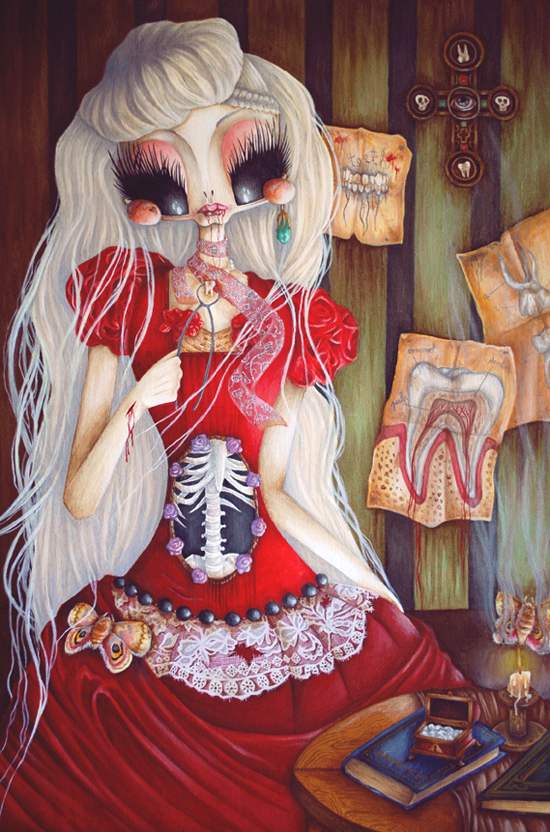 SG / Artist Name: Sucette, but I usually use Miss Sucette as my artist name.
Mission Statement: I began to draw when I was a cute lil' girl. My father is an artist as well. I admired him and I wanted to draw like him. I spent all my childhood drawing, and I never let it go. It's something that has come naturaly to me since I was a child. I just can't live without art.
I grew up surrounded by old horror movies (the kind of movies where the car always broke down in the middle of nowhere…) and old cartoons. As a result, I began to create my own world, my own stories. Painting was just a result for me of an overflowing imagination, a way to exorcize my childhood fears.
With my own universe, I create art to propel you in a fantastic world and to talk about what I like the most. Animals, nature, science, and symbolism are central themes for my work. Through my paintings, I contemplate life, death, evolution, technology, loss of innocence, cruelty, and more. The messages I deliver are often tragic. I don't like to show only what is good in the world. I want you to think about what's wrong with us, what's wrong in our world.