By Blogbot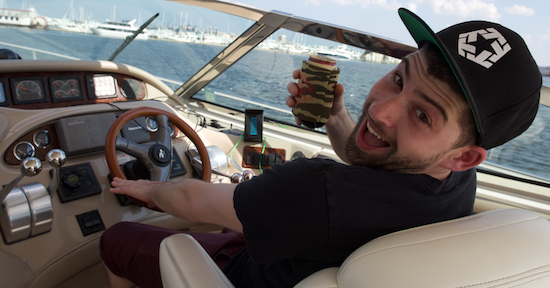 This Wednesday, May 3 on SuicideGirls Radio, hosts Nicole Powers and Bradley Suicide will be joined by Court Ordered comic, Eric Freedman.
You can listen – and watch – SuicideGirls Radio live on Wednesday nights from 8 til 9 PM at our state-of-the-art, all digital home on zinna.tv or on our Facebook page via Facebook LIVE!
For updates on all things SG Radio-related, like us on Facebook and follow us on Twitter and Instagram.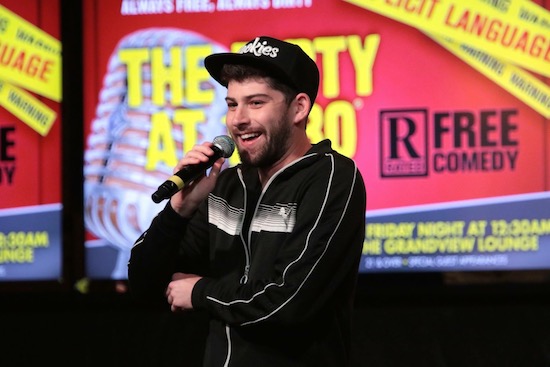 About Eric Freedman
Eric Freedman is a stand up comedian and one of the creators of Tomorrow's Nobody. He has been writing and producing cartoons, sketch comedy, digital series, and more since 2001, helping create the popular cartoon series Tomorrow's Nobodies while still in High School. His newest cartoon series Court Ordered was recently featured on Funny or Die and The Laugh Factory and stars an amazing cast of comedians. Comedy is Eric's first love and when he was fifteen, instead of just playing with his dick all the time, he started writing jokes about it. Currently he tours the world with the band Sublime With Rome as their Road Manager, performs stand up all over the country, and can be seen in the offices of many powerful Hollywood Executives being told "No".
For more on Eric Freedman visit:
ericjfreedman.com
facebook.com/ericfreedmancomic/
instagram.com/ericjfreedman/
twitter.com/ericjfreedman
youtube.com/user/TomorrowsNobodycom

The World's Leading BYOB Radio Show Is Sponsored By Mangria
"As a nightly consumer of red wine, I was shocked one evening to find I had just half a glass left in the bottle. So I did what any decent alcoholic, ex-con, American would do… I went to the fridge and the liquor cabinet, then poured, mixed and measured. Thus Mangria was born." — Adam Carolla
SuicideGirls Radio / Carolla Drinks Offer
You can purchase all three delicious flavors of SGR's fave luscious libation, Mangria — and the most excellent Endless Rant IPA — via CarollaDrinks.com. Fans of SG Radio can get $5 off any bottle of Mangria using this special discount coupon code: SG (unlimited use, code is good until December 31, 2017).
For more info visit Carolla Drink's website, Facebook, Twitter, and Instagram.