Stephy Suicide in Forever in Wonderland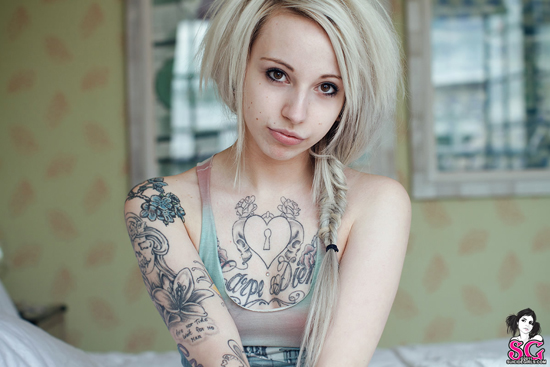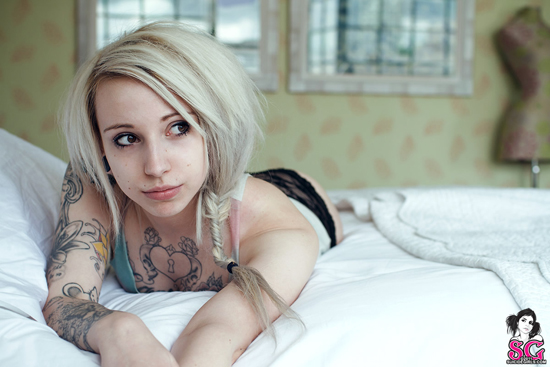 INTO: Cuddles (I'm a major softy has to be said), Disney, makeup, my Blackberry, and Grey's Anatomy!
NOT INTO: Liars, cheaters, man whores, people who can't text back within 5 minutes.
MAKES ME HAPPY: Affection, surprises, Hello Kitty, makeup (lots of it), glitter, Peter Pan!
MAKES ME SAD: Sad documentaries and goodbyes 🙁
HOBBIES: Taking photos, lying in bed, or working!
5 THINGS I CAN'T LIVE WITHOUT: Straighteners, foundation, can of Monster, Juicy lip gloss, Disney.
I SPEND MOST OF MY FREE TIME: Having fun! Life doesn't wait around, you don't get second chances or time to go back!
Get to know Stephy better over at SuicideGirls.com!