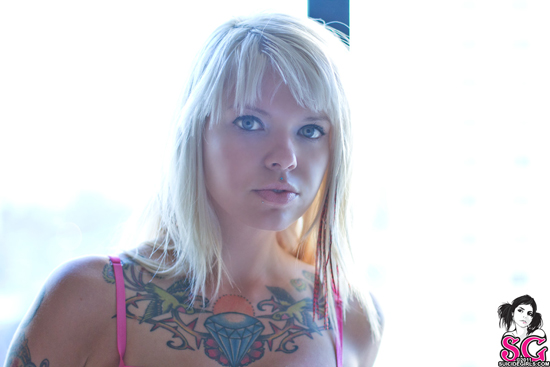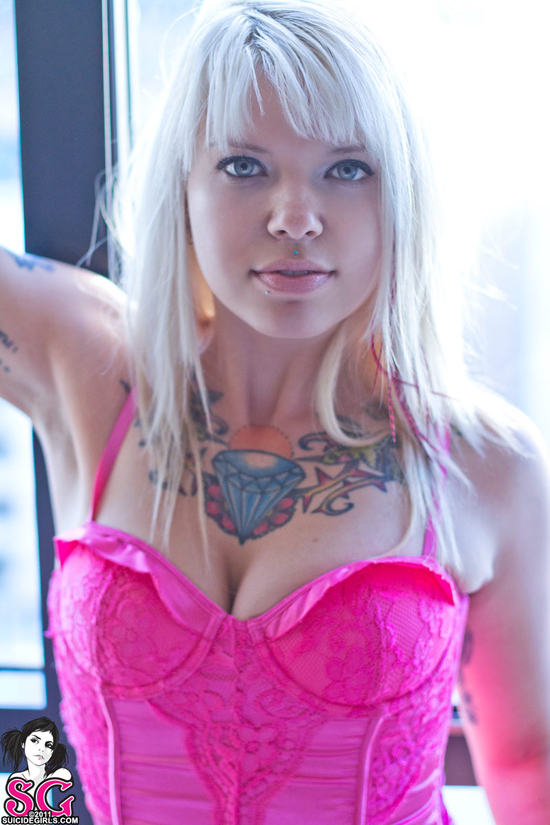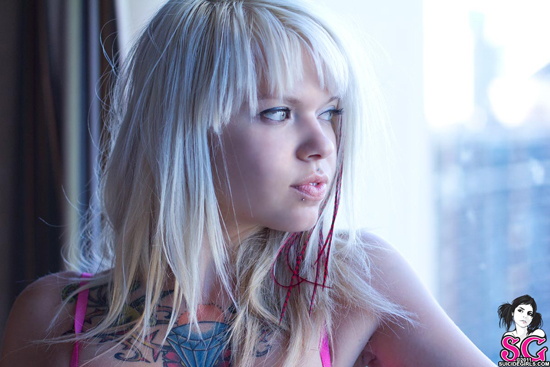 INTO: Skateboards, bass, animal rights, grassroots activism, The 1st, 2nd, and 4th Amendment, NPR.
NOT INTO: Gun Control, animal abuse, child labor, parking enforcement, taxes!
MAKES ME HAPPY: Good live music, slapin' the bass, being with friends, adventure.
MAKES ME SAD: Animal abuse, broken dreams, saying goodbye.
HOBBIES: Spin the bottle.
5 THINGS I CAN'T LIVE WITHOUT: Chapstick, skateboard, Vans, Mac Book, bass.
VICES: A good sales man.
I SPEND MOST OF MY FREE TIME: Not doing what I'm supposed to be doing.
Get to know Ackley better over at SuicideGirls.com!